biological air purification from algae
Air purification by algae
60% of global oxygen is produced by algae.
Even medium CO2 concentrations are a productivity killer and lower our ability to think strategically.
The Algae Wall - Alwa combines air purification and design, while elegantly integrating one of the most effective oxygen providers on the planet into the interior.
A water wall for air purification that inspires !
Alwa - the algae wall is the perfect combination of biological air purifier and the aesthetic look of a water wall. This unique water wall causes fascination and is suitable for all premises.
your algae picture for home
A unique image from preserved microalgae
Algae are green, but can take on a bluish color after a special preservation process.
The intensity and color depends on external influences such as light or heat.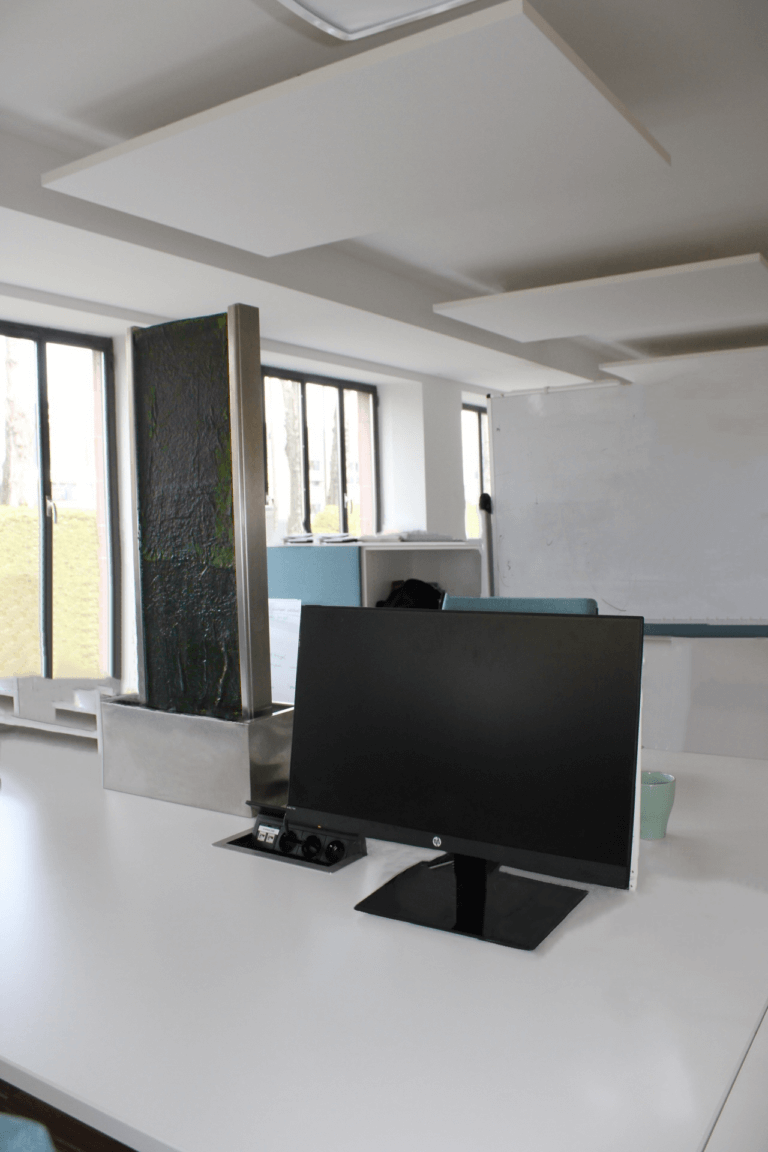 The principle behind the algae water column is simple but effective. The algae absorb pollutants from the air and use them as nutrients for their growth. As they grow, they produce oxygen, which is then released back into the surrounding air. This process, known as photosynthesis, is similar to what plants do to produce oxygen, but algae are far more efficient at cleaning the air and absorbing other pollutants such as chemicals and particulate matter to boot.
In addition, the algae water column is not only functional, but also aesthetically pleasing. With its green, vibrant look, it adds a pleasant and calming atmosphere to any office. It can be used as a standalone element or as part of a green room concept to beautify the office and promote employee well-being.
The Algae Water Column is the perfect solution for office air purification. With its effective air purification function, sustainability and aesthetic value, it is an ideal choice for modern work environments that value healthy and pleasant indoor air. Try the Algae Water Column and experience the benefits of clean and refreshing air in your office!
Better air prevents signs of fatigue, allowing you to work in a more concentrated and efficient manner.
Solaga is a biotech company, which has made it its business to free the air from harmful pollutants. To achieve this goal, we take advantage of the morphological properties of microalgae.
Our mission is to rid the air we breathe of dangerous pollutants so we can all live longer, healthier lives.
Our vision is to establish algae in society. Through the implementation of our projects, algae should be able to be used as biological air purifiers in all areas of life.
Our technologies are based on the natural properties of microalgae. In nature, the small organisms use air pollutants as a nutrient medium for their growth.
In addition to large-scale projects such as facade greening and urban filters for city centers, we would particularly like to rid areas where we humans spend the most time of air pollutants. - In other words, our own homes and workplaces.
For this purpose, we developed the microalgae biofilm, consisting of living algae for air purification. Due to their physiological properties, these are able to absorb air pollutants such as fine dust, nitrogen oxides and other harmful chemicals, convert them and use them as a nutrient medium for their growth.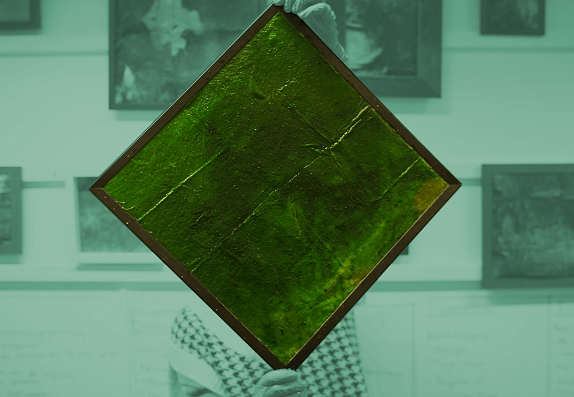 Alwe the algae picture is an eco-efficient 50x50cm wall decor for air purification, which uses the biological properties of microalgae to bind air pollutants and make them harmless.
Due to the natural chimney effect inside the image, this air purification occurs completely autonomously and silently.
Just hang your Alwe on the wall like a conventional picture and it will immediately start cleaning your air.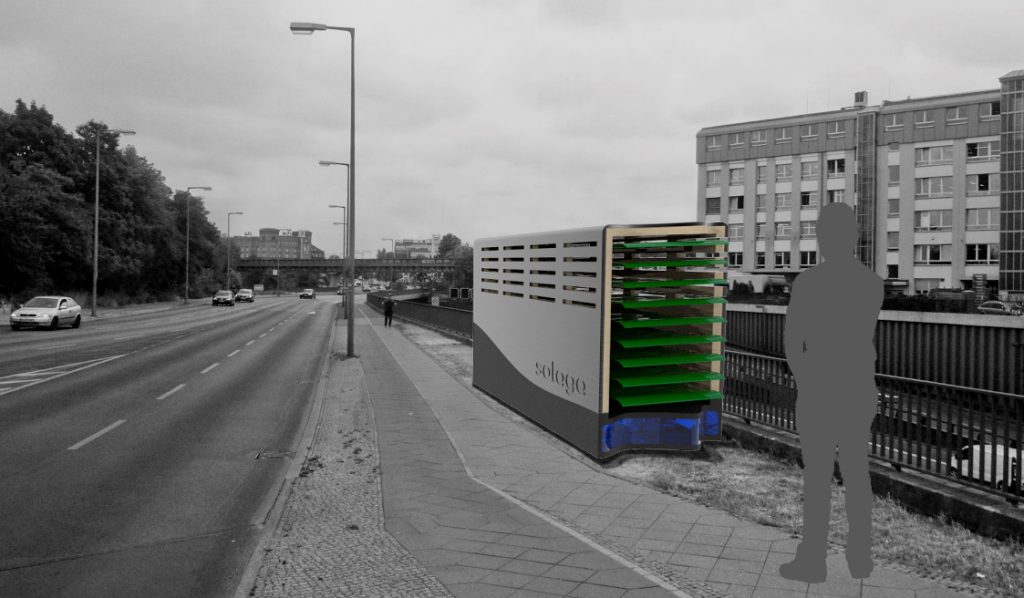 Algae, unlike plants, do not need a specific substrate - no "soil". Air purification in the urban algae filter is carried out by algae arranged in several stages, which remove pollutants from roads and industrial facilities.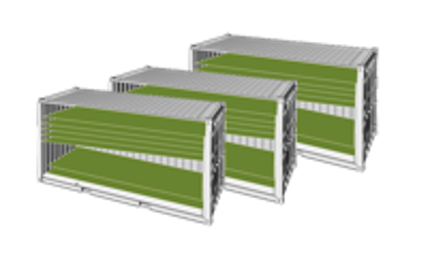 Algae not only absorb pollutants, but also produce valuable materials in the process. Solaga deals with the entry into a circular economy and researches the production and use for the bioeconomy and green energy sources: hydrogen and biogas.
Approximately 100 guests from science, business and politics selected from new innovations.
German Sustainability Award
Our Alwe was nominated for the "German Sustainability Award Design 2021".
Deutschland Land der Ideen
The project "Solar Gas Plant Solaga" is one of the 100 innovative winners of the competition.
Approximately 100 guests from science, business and politics selected from new innovations.
German Sustainability Award
Our Alwe was nominated for the "German Sustainability Award Design 2021".
Deutschland Land der Ideen
The project "Solar Gas Plant Solaga" is one of the 100 innovative winners of the competition.
The World Health Organization (WHO) estimates that life expectancy in Europe will be reduced by up to 3 years due to the inhalation of air pollutants such as particulate matter and nitrogen oxides. Scientists at the Max Planck Institute for Chemistry and the University Medical Center Mainz calculated that, on a global average, life expectancy worldwide will be reduced by a staggering 2.9 years, resulting in around 9 million premature deaths. And the trend is upward. This makes the consequences of air pollution even more serious than cardiovascular risk factors such as cigarette smoking (2.2 years).
We as a company would like to stop this trend. With our biological, self-sufficient air filter system made of microalgae, we have declared war on air pollution!
Biological air purifier and green design
Biodegrading air pollutants with living wall elements
Natural algae filter pollutants from the air and release oxygen.
Matching frame & easy maintenance
The suitably designed frame of the algae image promotes air circulation and provides optimal watering through a water tank at the back.
Algae absorb all substances from the environment and remove not only CO² but also nitrogen oxides, fine dust and other gases. This makes the algae superior to plants and mosses.
Reinigungsleistung:  25 m²
Your Alwe delivery at a glance
Home delivery, 6 months warranty, easy replacement
After ordering in the webshop, the algae picture is conveniently delivered to their home. In addition, you will receive simple instructions, a suitable water bottle and fertilizer.
Algen sind einem natürlichen Zyklus unterworfen und werden mit der Zeit etwas heller. Um eine optimale Filterleistung zu erhalten, empfehlen wir den Algenbiofilm jeden vierten Monat auszutauschen.
Auf Anfrage senden wir Ihnen einen neuen natürlichen Biofilm, den Sie mittels eines Schiebesystems einfach gegen den alten Biofilm austauschen können, zu. Eine ausführliche Anleitung liegt dieser Lieferung ebenfalls bei. Außerhalb der Garantie kostet ein neuer Biofilm 59 Euro.
Air purification with algae: The algae picture from Solaga
Poor indoor climate is improved by algae
Alwe is the best answer to all these influences, because Alwe harnesses the survivability of living organisms to create clean air naturally:
Alwe is an eco-efficient wall decoration. The algae pattern brings life to the wall - space-saving and easy to clean. At the heart of Alwe is a living microalgae biofilm that actively binds and renders harmless air pollutants as an air purifier. Ventilation openings on the left and right sides integrate Alwe into the room's natural air circulation. Air pollutants are trapped on the moist surface of the microalgae biofilm. The trapped pollutants are then deactivated and consumed by the immobilized microalgae.
Dass Grünzeug der Luft in Innenräumen guttut, weiß man schon länger. Das Berliner Start-up Solaga setzt dabei statt auf Monstera und Gummibaum auf Mikroalgen zur Luftreinigung, wie man sie beispielsweise unter Steinen findet und weil deren Photosynthese effizienter ist als die von Pflanzen.
With dire climate change reports landing one after another in 2018 the need for sustainable, scalable, and affordable biofuels to aid in this transition to a more sustainable future has never been greater.