The algae picture:

weil

our future is green

.
Solaga ist das weltweit erste Unternehmen, dem es gelungen ist Biofilme aus lebenden Mikroalgen zu entwickeln und diese als Luftfiltermedium einzusetzen.
Die digitale Anleitung finden Sie hier: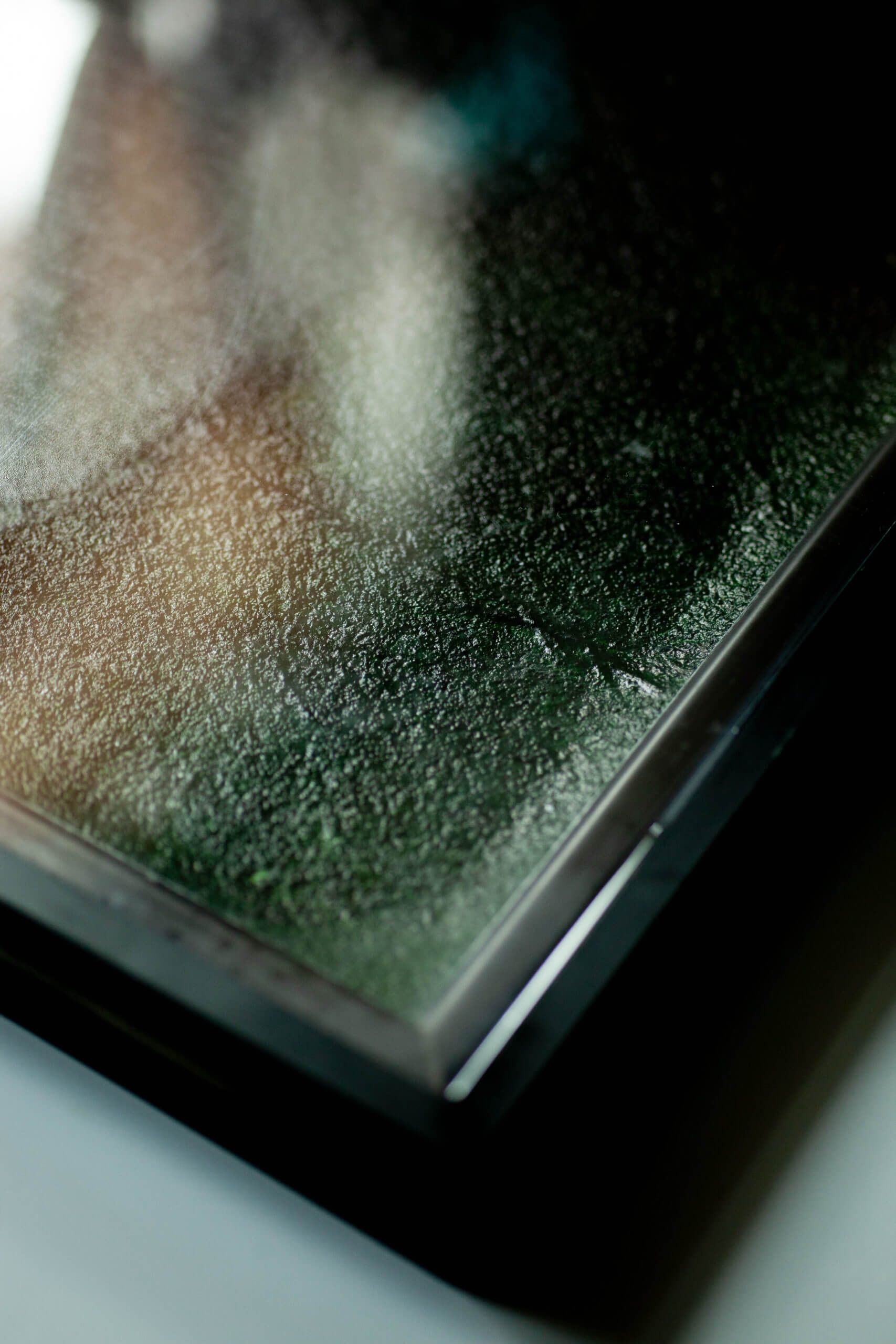 Schlechtes Raumklima wird durch Algen verbessert​
Auf all diese Einflüsse ist Alwe die beste Antwort, denn Alwe macht sich die Überlebensfähigkeit von lebendigen Organismen zu Nutze, um auf natürliche Weise saubere Luft zu schaffen.
Alwe ist eine öko-effiziente Wanddekoration. Das Algenmuster bringt Leben an die Wand – platzsparend und leicht zu reinigen. Im Herzen von Alwe befindet sich ein lebender Mikroalgen-Biofilm, der als Luftreiniger aktiv Luftschadstoffe bindet und unschädlich macht. 
Alwe is a living Image
Image
Your algae picture is simply attached to the wall. At the back is a water tank that supplies the algae with moisture.
Through the frame can
Air enters
The algae inside the algae housing breathe through photosynthesis. This supports the air circulation through the algae.
Algae bind and decompose
air pollutants
At the surface between air and algae, air pollutants are bound and metabolized by the algae. The result is of course better air.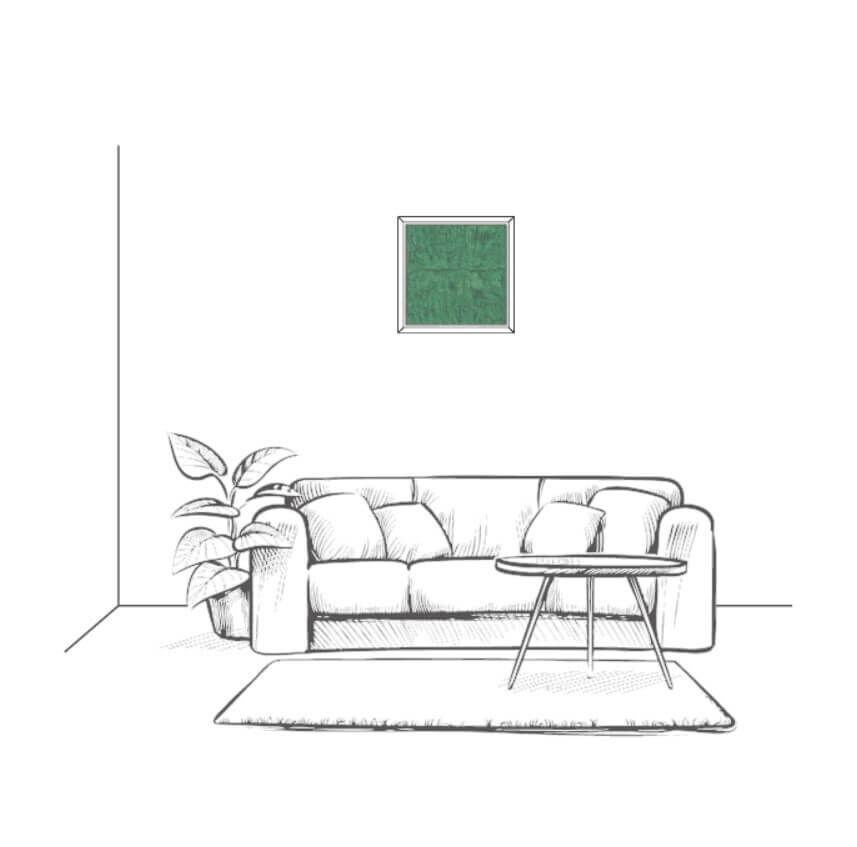 Das Algenwanddekor "Alwe" ist der weltweit erste autarke biologische Luftreiniger aus Mikroalgen. Dabei überzeugt er nicht nur durch seine Luftschadstofffilterung, sondern auch durch seine ansprechende Optik.
Alwe kann an jeder Wand befestigt werden, sei es im gemütlichen Wohnzimmer oder am Arbeitsplatz. Verschönern Sie Ihre Räumlichkeiten und verbessern Sie die Luft an Orten, an denen Sie Ihre meiste Zeit verbringen.
Das Filtersystem des Alwes funktioniert durch natürliche Luftzirkulation, welche durch Verdunstung hervorgerufen wird. Dabei strömt die Luft durch seitlichen Öffnungen in den Rahmen und entweicht anschließend wieder am Rahmenkopf.
Lediglich die Bewässerung der Algen muss durch die im Lieferumfang enthaltene Einfüllflasche mit destillierten Wasser und Algennährlösung erfolgen. – Behandeln sie ihr Algenbild wie eine Zimmerpflanze.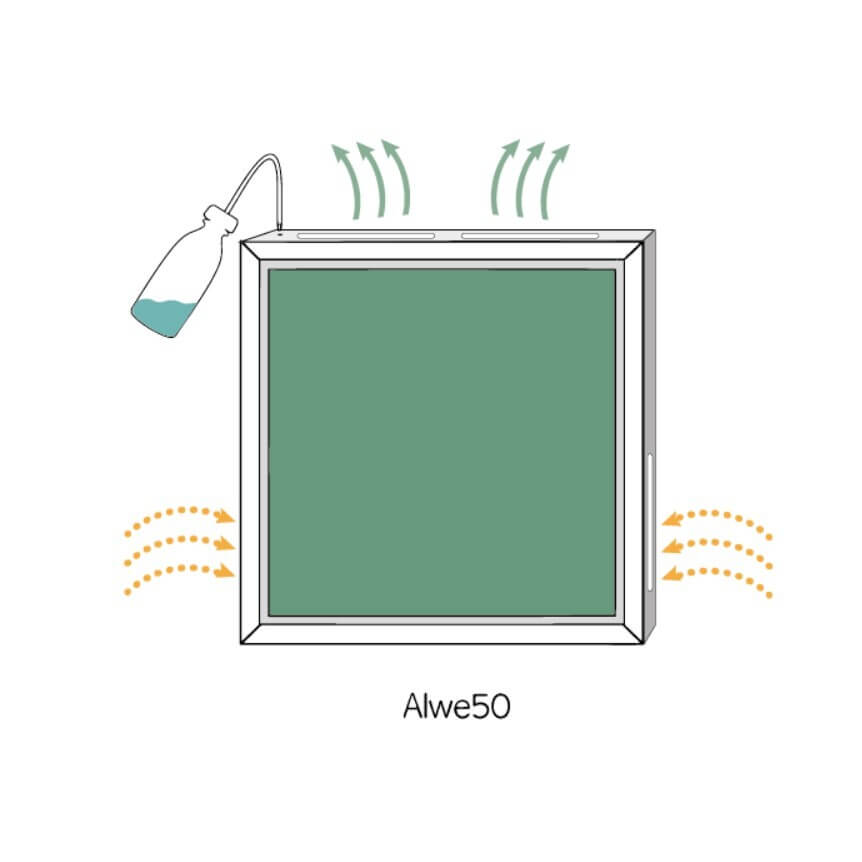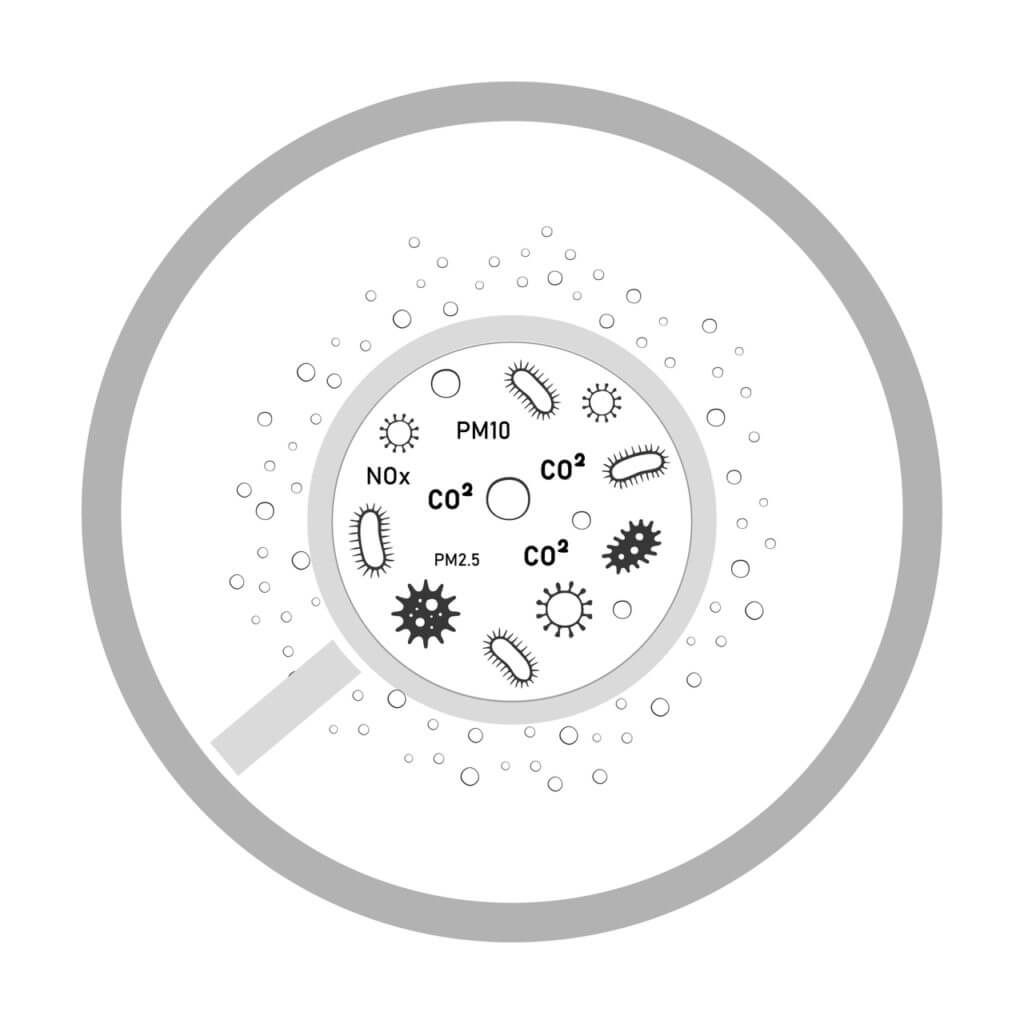 Im Gegensatz zu Pflanzen und Moose überzeugt das Algenbild durch seine wesentlich effizientere Filterleistung. Algen benötigen keinen Boden zum Überleben, sondern sind in der Lage ihre Nährstoffe aus der Luft und dem sie umgebenden Wasser zugewinnen. Stoffe wie Feinstäube, Stickoxide, CO₂ und weiteren Chemikalien, welche für uns Menschen gesundheitsgefährdend sind, dienen den Algen als Nährmedium. Die Filterleistung eines Bildes reicht dabei aus, um einen Raum von ca. 20-25m² unterhalb der gesundheitsschädlichen Grenzwerte zu reinigen.
Mit Hilfe der durchdachten Verpackung wird Ihr Algenbild, unversehrt bei Ihnen zu Hause ankommen. Im Lieferumfang inbegriffen ist eine Wasserspritzflasche zum Auffüllen des Wassertanks, 500ml destilliertes Wasser und eine Flasche mit zusätzlichem Nährmedium, um das Wachstum der Algen zu steigern.
Durch das optimierte Wachstum ist der Biofilm in der Lage, die Schadstoffaufnahme noch effizienter durchzuführen. Zusätzlich befindet sich eine kurze Anleitung im Paket, die den richtigen Umgang mit ihrem Algenbild verdeutlicht.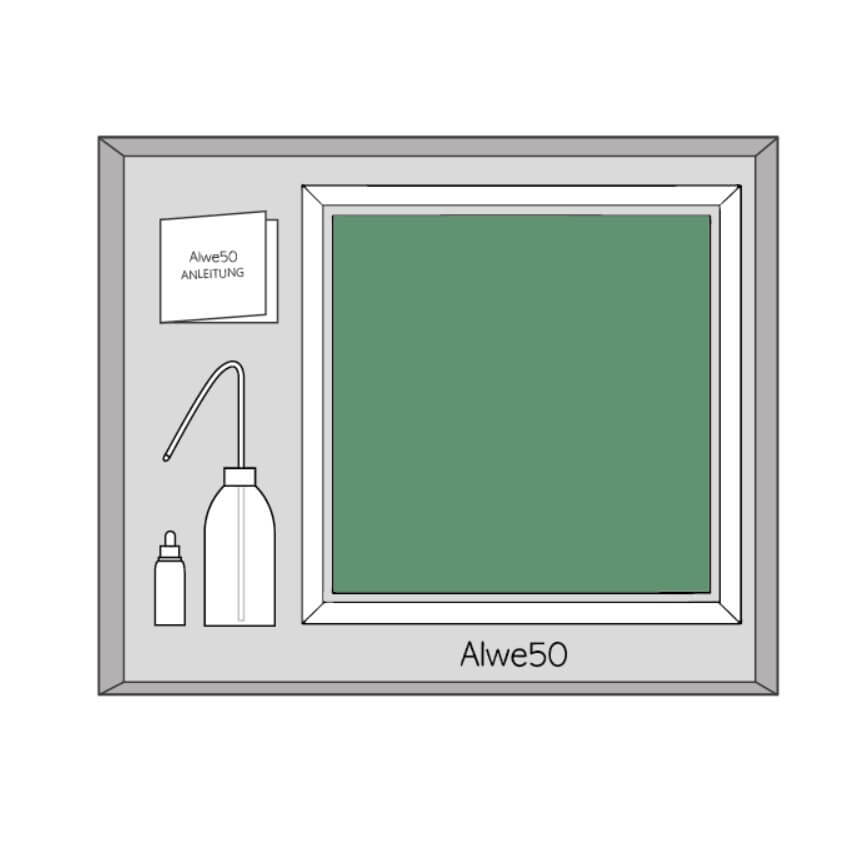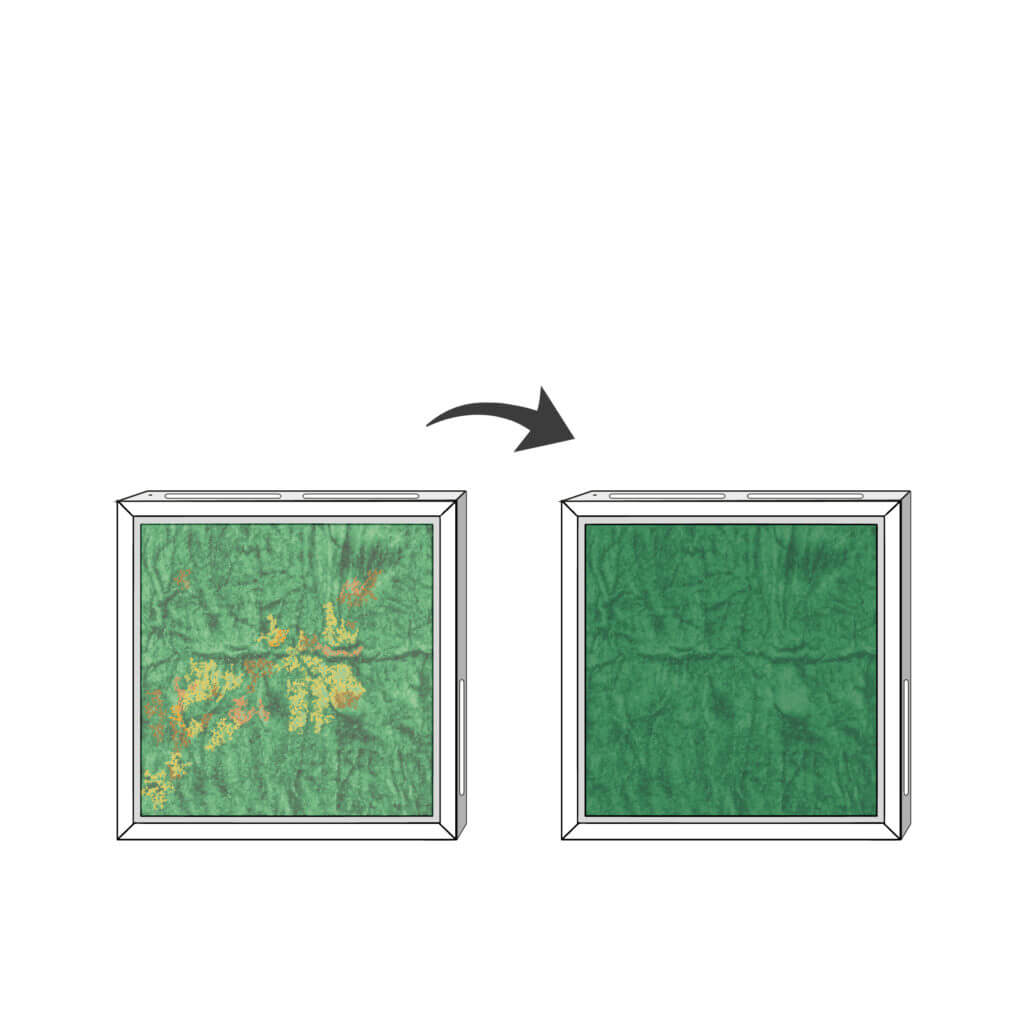 Wie alle lebenden Organismen auf dieser Welt unterliegen auch Algen einem natürlichen Lebenszyklus. Dabei verändert sich die Farbe der Algen von einem anfangs dunkelgrünen zu einem immer heller werdenden Grünton. Dieser Prozess ist bei jedem Bild individuell und abhängig von äußeren Einflüssen wie Sonneneinstrahlung, Temperatur und der zugeführten Wassermenge. Dieser Prozess ist normal, führt jedoch mit der Zeit zur Effizienzminderung der Schadstoffaufnahme.
Zur optimalen Filterleistung empfehlen wir daher, den Algen-Biofilm in 4-monatigen Zyklen auszutauschen.
Auf Anfrage senden wir Ihnen einen neuen natürlichen Biofilm zu, den Sie mittels eines Schiebesystems einfach in den Rahmen einsetzten können, um ihn mit dem alten Biofilm auszutauschen. Hierfür ist eine ausführliche Anleitung sowie ein Erklärvideo im Lieferumfang inbegriffen.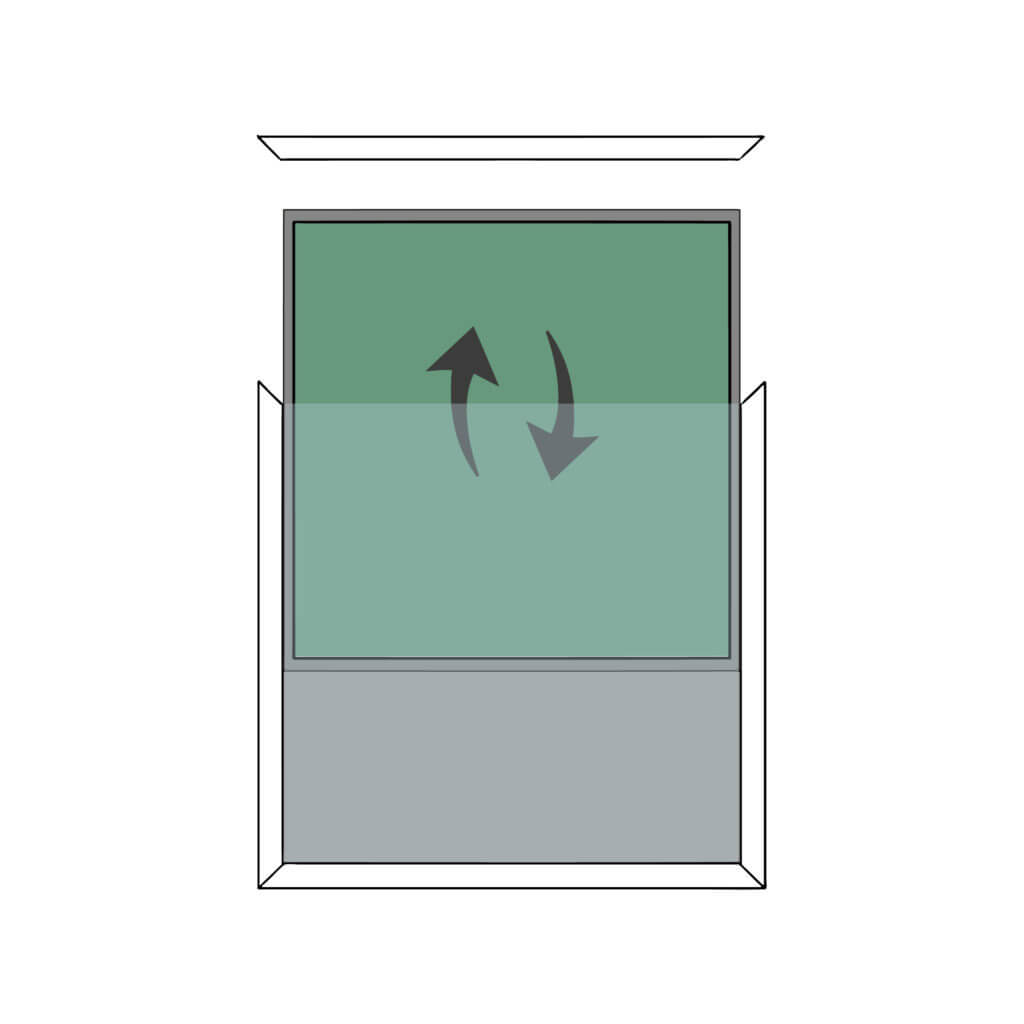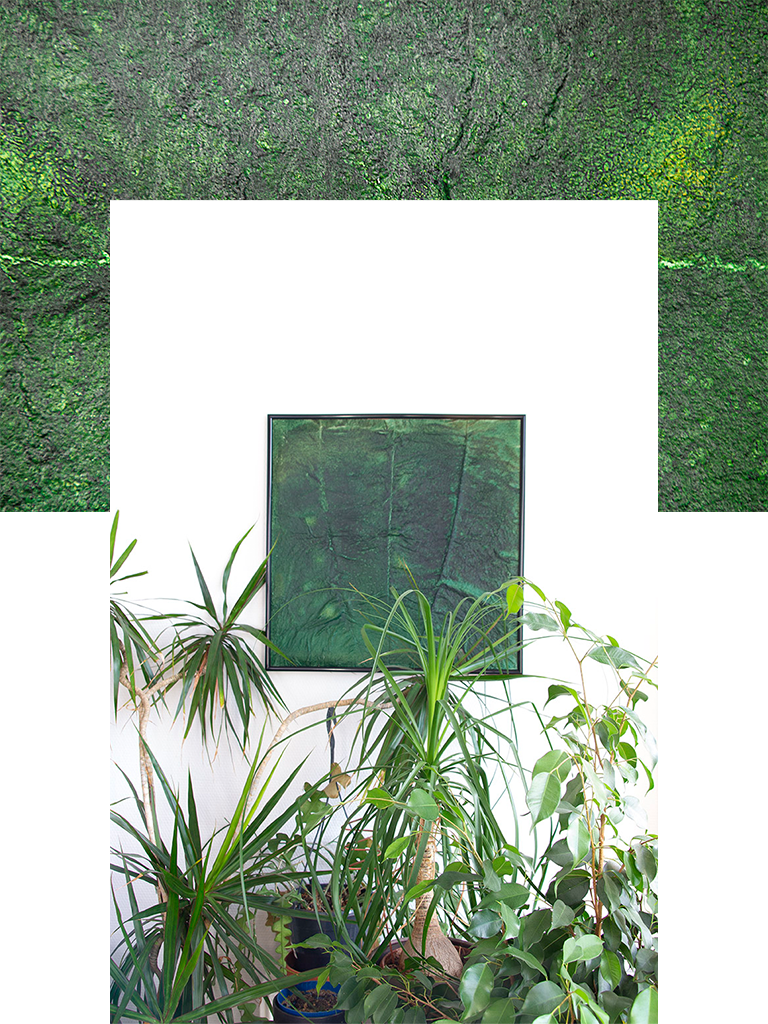 Algae in the picture - Biological air purifier
Everyone is familiar with the situation when, after some time of concentrated activity, it suddenly becomes apparent that the air quality of a room has decreased significantly.
It is obviously clear that this did not change abruptly, but continuously. To prevent this effect we have Alwe invented. We make the metabolic activity of the Algea which are stimulated more intensively with a greater load. fresh air to create. Alwe begins to breathe as soon as they do.
Oxygen concentrations below 19.5% not only lead to lack of concentration, headaches and discomfort, they are also dangerous for the body and its organs. Increased immune reactions and decreasing performance occur. The fact that the body is then unable to recover properly leads to a downward spiral of exhaustion. Furthermore, there are quite a few pathogens and pollutants in the air, which bring individual threats. So, our home is exposed to daily stresses that are not always visible to the naked eye. These include threats from particulate matter, volatile gases, bacteria.